Featured Au Pairs in Australia
Lykke H.- Au Pair Australia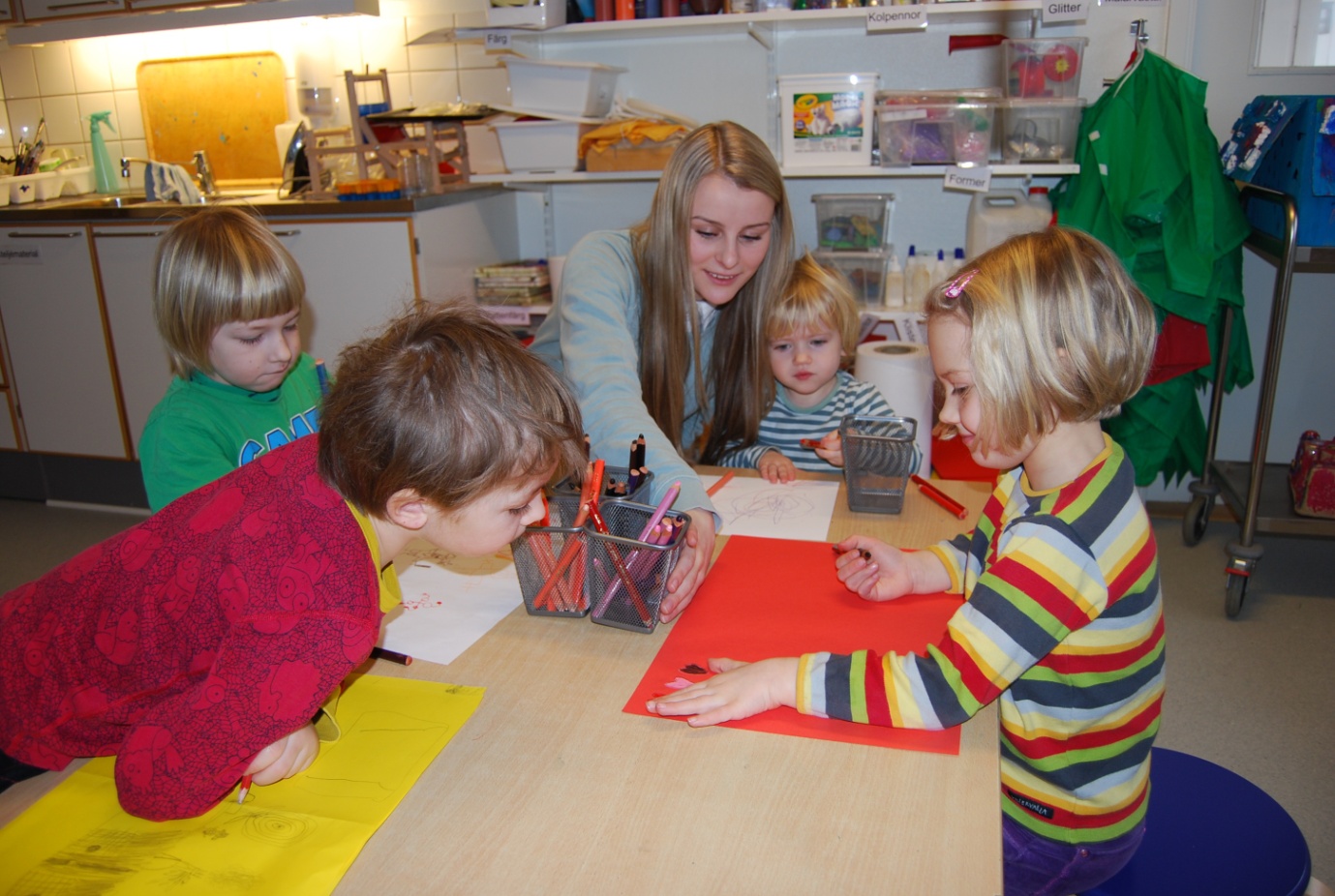 Age: 20 Years
Location: city
Availability: from July 2020
Max. number & age of children: 1-2 (4+)
Hi!
My name is Lykke, a 20 years old girl from Sweden! I live together with my parents and my two bothers in Sweden's third biggest city Malmo, therefore am I a big city girl! My main interests are music, both singing and listening, traveling and to hang out with my friends. I feel that the au pair program would suit me. It is a great and safe opportunity to become a part of a new culture, meet new people and really get the feeling of what it is like to be an Australian! I have worked as a substitute at a kindergarten in Malmo for a year, and I have really enjoyed it. I have also been babysitting a few times, so I feel comfortable working with children. The key, in my opinion, to a functional relationship is trust, flexibility, humor and that in relation to both children and grownups. I am an outgoing, caring and positive person who wants to become a part of a warmhearted and positive host family. Are you guys the perfect Australian host family for me? Then I look forward hearing from you!
password: LykkeH-Australia
Request more information about Lykke H.- Au Pair Australia
Carrie B. - Au Pair Australia PLUS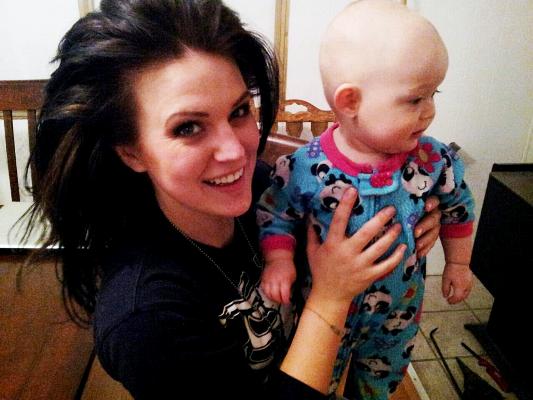 Age: 26 Years
Location: city
Availability: from August 2020
Max. number & age of children: 4 (all)

Name: Carrie Nationality: American Age: 25 Educational/professional background: Graduated high school in 2005 and currently work for a top employer in the medical industry doing medical billing. Why do you want to be an au pair? I enjoy getting to know children and watching them grow and learn. I want to travel while helping some little ones with a few steps in their journey. Childcare Highlights: Through the years, I have held various positions both paid and volunteer where I worked with children. Around the age of 12, I volunteered with a program that provides therapy to mentally and physically handicapped children. I had a lot of interaction with the riders and loved it so much that I started volunteering again this year with a similar program. Right out of high school, I worked for 4 years at a nursery for children of all ages with my primary focus on infants through two year olds. Currently, I spend several hours a week caring for my 15 month old niece. Hobbies: Reading, four wheeling, camping, movies, country swing dancing
Request more information about Carrie B. - Au Pair Australia PLUS
Sofia E. Au Pair Australia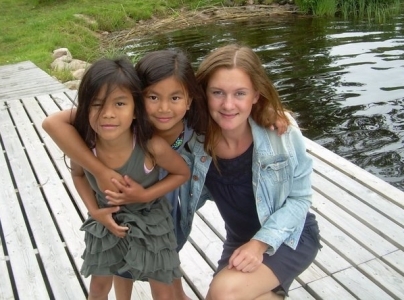 Age: 19 Years
Location: city & rural
Availability: from August 2020
Max. number & age of children: 3 (3 years older)

My name is Sofia and I am 19 years old. I grew up in southern Sweden and have lived by my own for the last three years during my time in High school. I have always been very interested in athletic and sports. I also enjoy spending time with my friends and family and having new experiences. People describe me as a reliable, calm and mature person. I take responsibility for what I do. I am interested in learning new things and I was involved in the school's student council in High school. I used to take care of my two cousins. I have the pleasure of being my cousin, Emma's, godmother. When they visit my own apartment, I am cooking, playing, showering them and teaching them things. I have also cared for a boy. This babysitting job involved mostly playing with him and cooking meals. I have always had a passion for children and taking care of others. I will do everything I can to be the best role model for your children and I want them to learn new things they thought they were incapable of! I hope to see you and your children in the close future! Best regards, Sofia
Password: SofiaE-Australia

Request more information about Sofia E. Au Pair Australia
Elisa A. - Au Pair Professional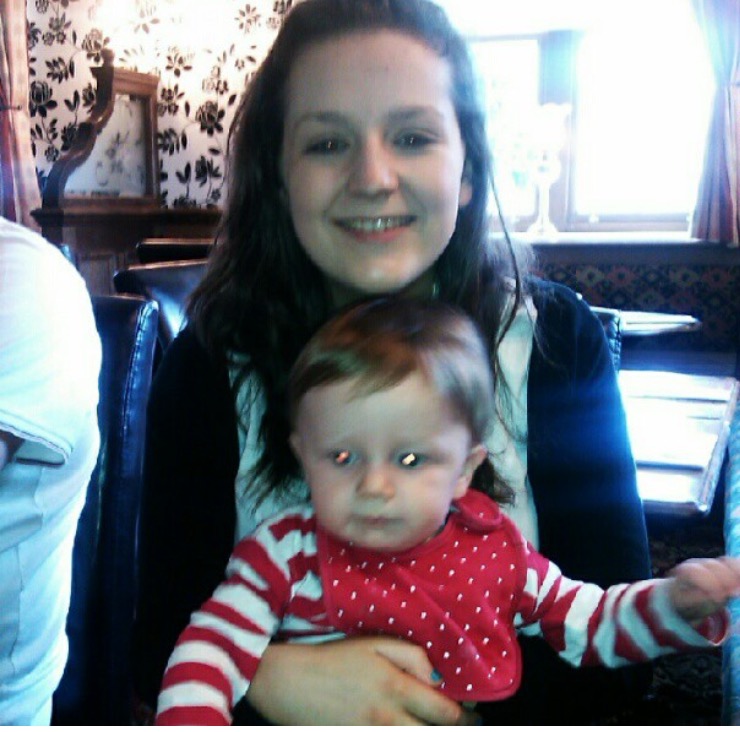 Age: 22 Years
Location: city
Availability: from August 2020
Max. number & age of children: 1-2 (0+)
Hi!
I'm Elisa an actif romantic friendly and simple Italian girl of 22 yo that is looking for making true is dream to spend 6 months in kangaroos land !. In July finally I will pass my exams in tourism and languages (English, French, Spanish) and after that I will spend 3 monts working in Malta via school.
I love children them beauty kindness love and sunrise. They are my world. I had a lot of experience with them like au pair sister and volunteer. I'm open to everything and everywhere preferable on the east coast but I'm going to love everyone who opens his door for me, so thank you in advance for this beautiful experience. Hope to hear you soon.
password: ElisaA-Australia
Request more information about ElisaA.- Au Pair Australia
Alyssa T. - Au Pair  Professional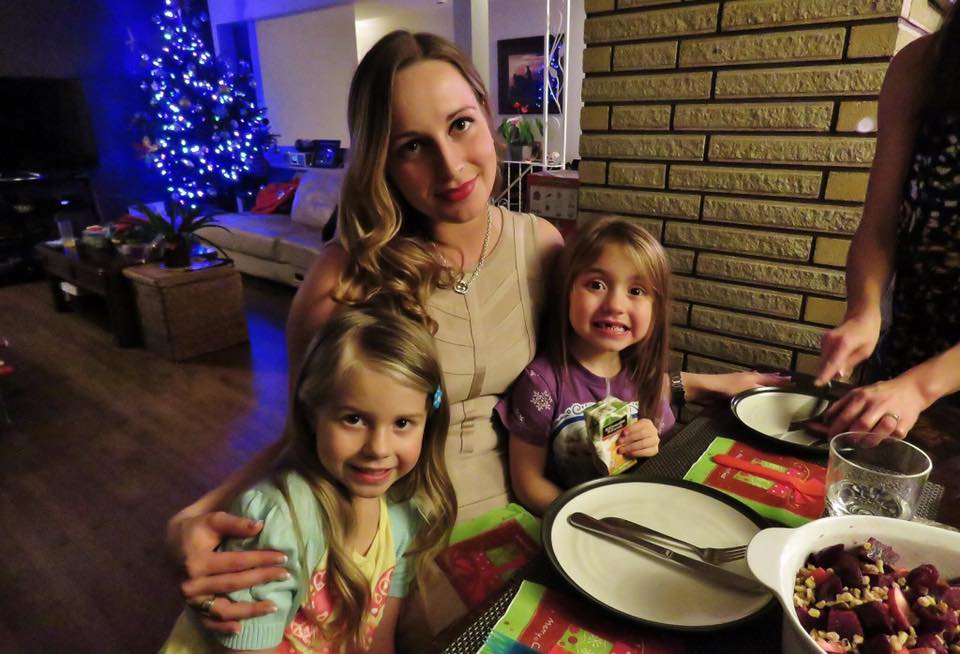 Age: 26 Years
Location: city
Availability: from September 2020
Max. number & age of children: 4 (all)

Name: Alyssa Nationality: Canadian Age: 26 Educational/professional background: Currently works at a Day care Centre with over 900 hrs exp. She worked previously as a Primary Literacy tutor. Hobbies: I am passionate about healthy eating and living, thus I remain active through avid running and yoga. In addition, I have fallen in love with travelling and experiencing new things. At the same time, I have a deep desire to help those less fortunate than I, thus I travelled to Kenya and Brazil to volunteer in orphanages, schools and medical centres. I also am very creative and artistic thus I have a huge passion for painting and arts & crafts!Childcare Highlights: My duties as a supply staff vary depending upon the classroom. While in Infant, I assist in diaper changes, bottle feedings, playing and engaging and putting kids to sleep. In addition, in Toddler I help at meal times, creating arts and crafts, reading stories and bathroom routine. While in Preschool, I assist doing arts and crafts, meal time preparation and supervising playtime. I also maintain classroom cleanliness by sweeping, mopping and wiping down surfaces in every classroom. Assisted children in skills of literacy (reading and writing) and mathematics. Allowed children to make mistakes and aid them in finding the right answer. In addition, using literacy tools like ABC boards and games to teach younger primary students letters and sounds
Request more information about Alyssa T. - Au Pair Professional
Adeline M. Au Pair Professional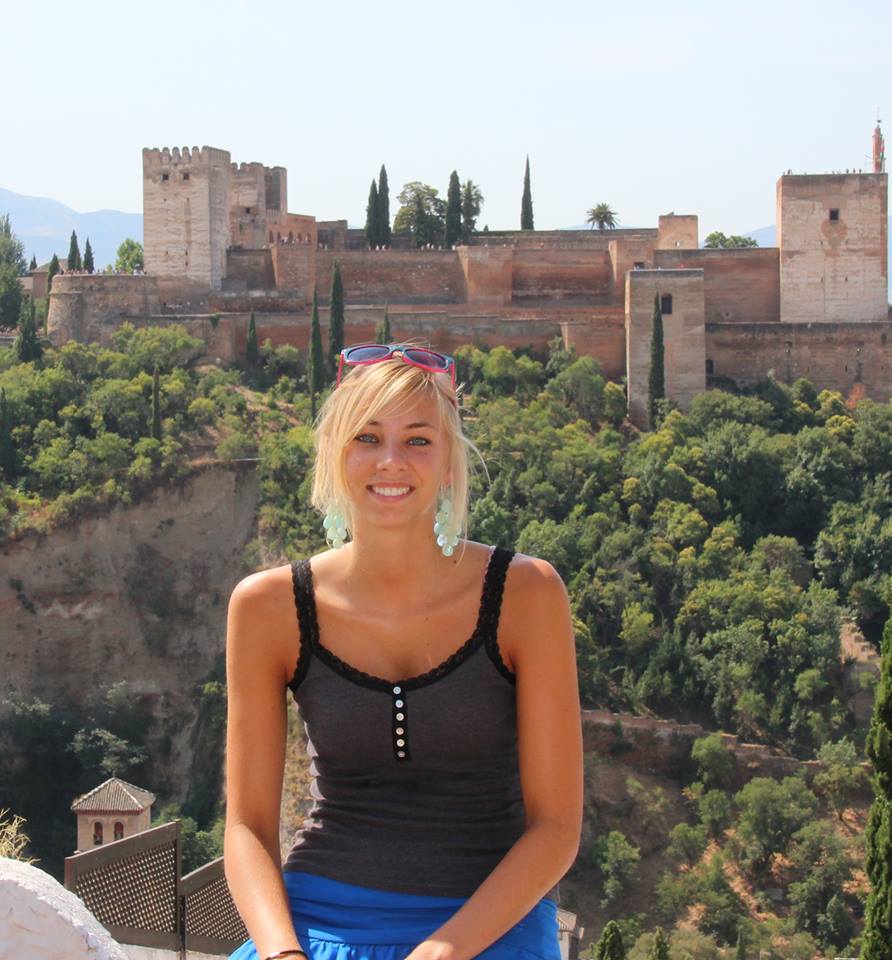 Age: 24 Years
Location: city & rural
Availability: from August 2020
Max. number & age of children: 3 (3 years older)

Name: Adeline Nationality: Belgian Age: 24 Educational/professional background: Graduated as a speech therapist from the university (5 years studying). I'm a 24 years old Belgian girl. I live in Rixensart, a small town near Brussel with my family in the French-speaking part of Belgium. My family is quite big because we are 5 children. I'm the oldest with my twin brother. I have a sister who's 20 years old and two little brothers aged of 18 and 13 years old. We also have a dog. I would say I'm a really honest and respectful person. I like to take my commitments seriously. I appreciate when things are well organized and I'm a creative and open-minded person. I really like to read and to cook. I'm also interested in learning new things. It's why I like to go to museums, exhibitions and to travel. I travelled a lot in Europa in the past few years and I discovered many beautiful cities like for example London, Paris, Roma, Barcelona, Lisbon, Naples… I saw a big part of Europa and I thought it would be the right time to discover another culture and country before to start working. I just graduated as a speech therapist in September 2016. I followed 5 years at the university in Brussel. I picked up those studies because I really like to work with children and I wanted to learn more about the typical child development but also the issues that may been encountered and the ways to handle it. Because of those studies I have a real knowledge of children and I also have lots of experience with them because I had two internship as speech therapist. One was in an hospital and the other one in a school for children with special needs (mental retardation, dyslexia, dyscalculia, specific language impairment and the disability sector). Becoming an au pair was also obvious for me because I've always been surrounded by children and I get along with them pretty well. Besides of the hours spent as a speech therapist I also did the scouts. I was two years "chief" by the scouts. We organized activities for children aged from 6 to 8 years olds every Saturday's of the school year. We also had two full weekends with them. And every year in July it was what we called "the scout camp": an entire week all together, doing activities, taking care of the children all days and nights. (see pictures at the end of the letter). I also did lots of babysitting and two weeks as responsible of sport camps for children.
Request more information about Adeline M. Au Pair Australia
Nadine G.- Au Pair Australia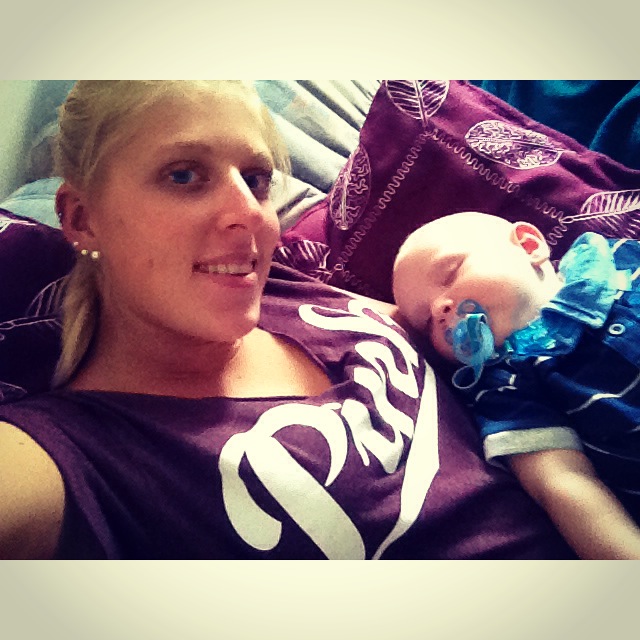 Age: 24 Years
Location: city
Availability: from September 2020
Max. number & age of children: 1-2 (4+)
Name: Nadine Nationality:Italian Age: 24. Previous au pair experience in London and America. Dear family, my name is Nadine. I am 24 years old and I live in a small village called Montagna. Montagna is a preety little village close to the mountains.I live there in an appartment with my parents. I am the only child. I am having a really close realtionship with my parents especially with my mum. We are like sisters. I can talk to her about everything and she always listen to me. I am finish with my school and now at the moment I am working in a small store called "MANGO" at Bolzano. Bolzano is a famous twon visited by a lot of tourists over the world. Everyday I need to take the train to work, is about a 25 minutes train ride. I really like my job. It makes me happy to work with and around people. In my free time I love spending time with my friends and famliy. Also I like being outside, runing, going for a walk, swimming, listen to music and reading books. I also love travelling around the world. I have been in America twice and once in England. I already worked as an au pair befor over the sommer months. Most of my day off I spend with my two cousins Simon and Mattia. Simon is a " year old littel boy who loves to play outside in the garden. Mattia is 7 and already in school. He loves going to a playground and riding his bike. I am a very friendly, openmind, nice, childfriendly, patient person
Request more information about Nadine G .- Au Pair Australia
Marion H. - Au Pair Australia PLUS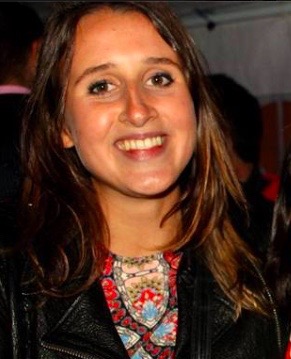 Age: 22 Years
Location: city
Availability: from July 2020
Max. number & age of children: 3 (all)

Name: Marion Nationality: French Age: 22 Educational/professional background: Bachelor's degree of Law, currently studying Law and Political Science, with both babysitting and tutor experience, she has over 350 hrs epxerience working with children. Why do you want to be an au pair? Hello ! My name is Marion, I am a 21-year-old French girl, studying Law and Political Science. I already spent one year abroad (in Poland), for my studies, and now I would like to keep speaking English and to continue to improve my skills in English. I am used to children, I have been an occasional babysitter since I am 13, and I looked after children aged from 1 to 10 years old. I also gave individual lessons to a 12-year-old boy during one semester. Moreover, I have 3 little brothers and sisters (born in 2006, 2007 and 2008), and I used to take care of them when they were newborns, so I think I could say objectively that I know how to take care of children :-) I do not know what I could tell more, it is quite difficult to describe myself objectively... I think I am pretty serious, very organized, and, above all, I love children !
Request more information about Marion H. - Au Pair Australia PLUS
Phillipa G. Au Pair Professional
Age: 22 Years
Location: city & rural
Availability: from August 2020
Max. number & age of children: 3 (3 years older)

Name: Phillipa Nationality: British Age: 22 Educational/professional background: Pharmacy Student. Currently A-Levels (2012) but due to obtain my MPharm degree in July 2016. She has over 800 hrs experience working with children both in babysitting and summer camps.
My desire to become an Au Pair stems from working as a camp counselor in Connecticut. I had previously babysat for family friends and had helped to teach the children's class at Taekwondo. I enjoyed working with children and wanted to develop this further and gain more experience of working with children. I was placed at a
small co-ed camp for children aged between 6 and 16. While at camp I was a cabin
counselor so had cabin responsibilities such as waking the children up and putting
them to bed, eating meals with the cabin and sleeping in the cabin overnight with
the children. I also taught martial arts and was a lifeguard during the day as well
as instructing other activities. During my first summer in 2014 I was responsible
for the oldest girls cabin where the girls were aged between 14 and 16. In my second
summer (2015) I was responsible for the second from youngest girls aged between 7
and 10. Camp has been a truly life changing experience for me. It has not only
equipped me with a host of skills but has made me realize that I would like to work with
children in the future, and as a result I have put my plans to become a pharmacist
on hold. Camp life can sometimes be challenging and was hard work and at times
pushed me too my limits, but I loved the experience and all it has given me. I enjoy
being able to inspire children, make a positive impact to their lives and help them
to become the best person they can be. The children have also inspired me to escape
my comfort zones and try something new. From June to September 2016 I will be working as an Au Pair in Spain for two girls
aged 10 and 14. I am really looking forward to this and hope to gain skills and
ideas that I will be able to bring to working as an Au Pair in the Australia.
Request more information about Phillipa C. Au Pair Australia