Benefits and Requirements
 We offer an English course to each Au pair that we place with our families if you register before January 30th 2017
Plus FREE Placements  -

 

Enrol now
 -
We are not an automated matching site so you can communicate with real people by telephone. You can call our local office in France and speak with us to answer any question you may have during your application.
In France call: 01 84 88 80 45 (Monday to Saturday 9 am to 8 pm French time.)
Your free placement includes:
• Placement with a family and private accommodation
• Online English course provided by AMES specialist English resources, (included with your Free placement, English course is valued at $330)
• All meals all inclusive.
• End of stay bonus between $400 - $500 AUD 
• Au pair receives a weekly payment of up to $270 AUD
• Work schedule of 30 to 45 h/week
• Free access to our  Online Au pair and Nanny Training Course dedicated to Childcare Development & Nanny Roles
• Certificate of Completion of the Online Au pair and Nanny training course
• Contact details of all au pairs we have placed in your area
• 1 week paid holiday at the end of your stay
PLUS all the support you could possibly need from our Sydney office including...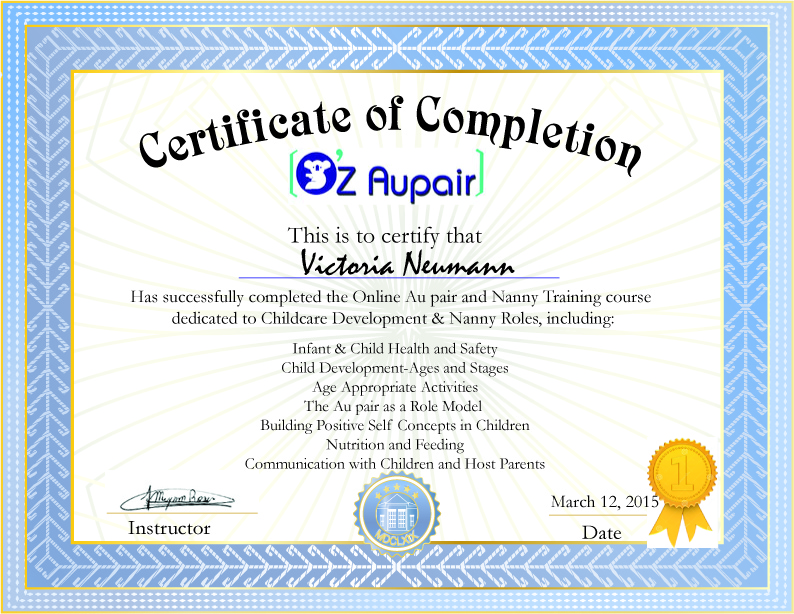 • Continued support from our Australian office, beginning with a phone call 48 hours after your placement begins to ensure you're happy with your placement.
•  A dedicated community counsellor to discuss any issues/concerns
•  24-hour emergency assistance
•  An Au Pair Handbook
•  And much much more !
Requirements:
You can apply to spend an amazing 6 months as an Au Pair in Australia as long as you...
Are aged between 18 and 30 years old
Are available to work for a minimum of 6 months
Have a full driving license
Have some childcare experience (it must be in a non-family role, can include babysitting, formal childcare work is not required)
Speak English to a good standard
Are able to pass a medical and police check
Have no spouse or dependents
Provide childcare references
Are eligible for a working holiday visa visa Subclass 417 or 462 (see which countries are permitted)
Please note : The placement fee is normally $700 but if you complete in full your application this month, it is FREE!
Check out the Registration Process section of our website for more information about the application process!
Information about our Au pair program:
Registered families are carefully selected and usually live in up market city or beach suburbs.
Proposed work schedule and details from the family will be provided to the au pair including list of duties work times, etc.
When out of duties, the au pair can work, travel, study at her entire leisure.
All inclusive accommodation and meals 7 day a week, most weekends free.
The key advantages of choosing us instead of any other agencies are:
You will be paid and end of stay bonus of around $500 AUD at the end of your stay
House and family details and photos are provided to the au pair
We offer you an Online Course before you arrive to Australia 

The proposed work schedule detailing all tasks the Au pair will do, is gathered from the family and provided to the Au pair for her assessment
During her stay, Au pair Australia offers assistance to ensure she feels comfortable about her placement.
Contact details of all other au pairs in your area